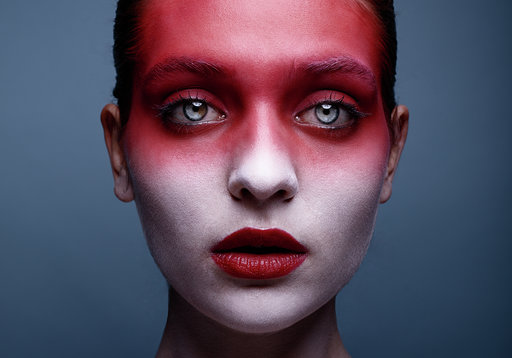 A brilliant part of my job is getting to work in different aspects of make up. I love that one weekend I can be applying makeup to a beautiful bride, and the same week providing makeup for a fashion editorial or to an actor for a promotional video.
Not only can I perfect the fresh faced 'no makeup makeup' look but I have knowledge of the different techniques involved to apply makeup for Editorial, Commercial and Film & TV.
Although based in Glasgow, I am available to travel to any location in Scotland (or UK) to provide my make up services. Just go to my contact page and send me some information, dates and the make up service required. For wedding make up services head over to the wedding section of my site. (Photo: Jeff Gilmour)
Fashion & Creative
I am available for Editorial & Creative make up. Quote upon request. I love collaborating with other creatives so get in touch if you want to collaborate on a project/shoot.
Commercial
Looking for the perfect commercial makeup? I love working with businesses, brands and alongside other creative professionals on commercial campaigns. Quote upon request.
Occasion
If you would like to book makeup for Film & TV please contact me via my contact page for rates.
So you have a special occasion coming up?
If you would like to book makeup for an event or special occasion appointments are available at my studio. Send me a message via my contact page with the date, time and number of people requiring makeup. A minimum of 3 people are required for at home make up appointments. A non-refundable booking fee is required to secure your booking.